Acupuncture
Acupuncture is one of the oldest, most commonly used medical treatments in the world and has been used with great success for more than 3,000 years. It is low-cost, non-invasive and has been shown to be beneficial for a variety of conditions.  Today, many patients and doctors consider acupuncture a mainstream integrative treatment.
$120 per session (first session w/intake $150)*
Please book "Initial Acupuncture" for your first session to ensure we have time to cover your medical history and give you a full treatment. MAHALO!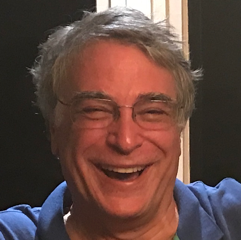 Licensed Acupuncturist
Aaron Goldstein, M.Ac.
I have been practicing mainly Classical 5 Element style Acupuncture for over 20 years and am also familiar with Tung acupuncture, Orthopedic acupuncture, the NADA protocol for addiction treatment, and Zero Balancing.  A former special education resource specialist, I was fortunate to be accepted to study in the last acupuncture class to work directly with Dr. J.R. Worsley, tradition holder of the ancient classical methods of 5 Element Acupuncture. I studied in Florida, England, and Maryland, receiving a Lic. Ac. in 1996, and a Master of Acupuncture degree in 2001. I moved to Maui in 2002 and received my Hawaiian acupuncture license in 2004. I have practiced T'ai Chi since 1975, and studied Aikido and Katori Shinto Ryu from 1988 – 2001. I enjoy meeting new clients, hiking around Maui, playing backgammon, and preparing natural foods. Plan on spending up to 2 hours in the first session so that treatment planning is personalized and addresses a wide variety of your specific complaints.