Acupuncture
Acupuncture is one of the oldest, most commonly used medical treatments in the world and has been used with great success for more than 3,000 years. It is low-cost, non-invasive and has been shown to be beneficial for a variety of conditions.  Today, many patients and doctors consider acupuncture a mainstream integrative treatment.
$120 per session (first session w/intake $150)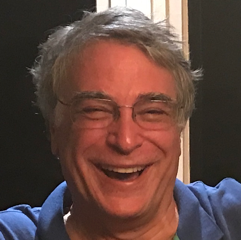 Licensed Acupuncturist
Aaron Goldstein, M.Ac.
I have been practicing mainly Classical 5 Element style Acupuncture for over 20 years and am also familiar with Tung acupuncture, Orthopedic acupuncture, the NADA protocol for addiction treatment, and Zero Balancing.  A former special education resource specialist, I was fortunate to be accepted to study in the last acupuncture class to work directly with Dr. J.R. Worsley, tradition holder of the ancient classical methods of 5 Element Acupuncture. I studied in Florida, England, and Maryland, receiving a Lic. Ac. in 1996, and a Master of Acupuncture degree in 2001. I moved to Maui in 2002 and received my Hawaiian acupuncture license in 2004. I have practiced T'ai Chi since 1975, and studied Aikido and Katori Shinto Ryu from 1988 – 2001. I enjoy meeting new clients, hiking around Maui, playing backgammon, and preparing natural foods. Plan on spending up to 2 hours in the first session so that treatment planning is personalized and addresses a wide variety of your specific complaints.
5 Element Acupuncture
5 Element Acupuncture is involved with restoring nature's balance by seeking out the deficiencies in various organ systems and constitutional habit patterns and accumulated life trauma. When root causes rather than symptoms are addressed our self healing nature is enhanced. Acupuncture of this style addresses each individual as the unique person that they are. Signs and symptoms point to where one can be helped best with each treatment.  The acupuncturist treats the distribution, stagnation and obstruction of the flow of chi and blood that predispose a patient to pain and injury and inhibit healing and recovery. Many patients experience a reduction in pain and inflammation, an increase in flexibility and function, and improved health and performance in a relatively short time with 5 Element Acupuncture. The risk of reoccurrence or re-injury is greatly reduced by the removal of the predisposing structural and constitutional imbalances.